Reading Glasses (

老花鏡

) FOR EU

Ophthalmic optics — Specifications for ready-to-wear spectacles (BS EN 14139)

Clause

Test Requirement

4.2

General requirements

- Lens shall fulfil the general requirements of EN ISO 14889

- Frame shall fulfil the requirements of EN ISO 12870 (not including clause 4.2.1 General physiological compatibility)

- Glazing of spectacles lenses meet lens retention test per EN ISO 12870

- The spectacle lenses shall be securely held in position so that movement or rotation in the frame cannot occur under any condition of intended use.

4.3

Optical power range

(Shall have equal nominal spherical power within range from +1.00 to +3.50 Dioptres)

4.4

Optical power tolerances

(Tolerances to be applied to the values declared by the manufacturer shall comply with EN ISO 8980-1)

4.5

Reference points and prismatic power tolerances

4.5.1

Design reference points

4.5.2

Prismatic power tolerances

5

Marking

Indications on packaging and warnings

Sample Required: 8 Pairs (Assembled Product) - Not include Nickel Release (EN ISO 12870)

Turnaround Time: 13-15 working days (Regular service)

Remarks:

1. Designed reference points shall be provided by manufacturer. (Default to box center if no information is provided.

2. *Same lens/ frame - Same materials AND Same size AND Same color.

3. This standard covers those reading glasses with Nominal spherical power within the range from +1.00 to +3.50 dioptres.

4. CE mark (at least 5 mm in height ) is required under 93/42/EEC Medical Device Directive.
Sample for reference 参考图片: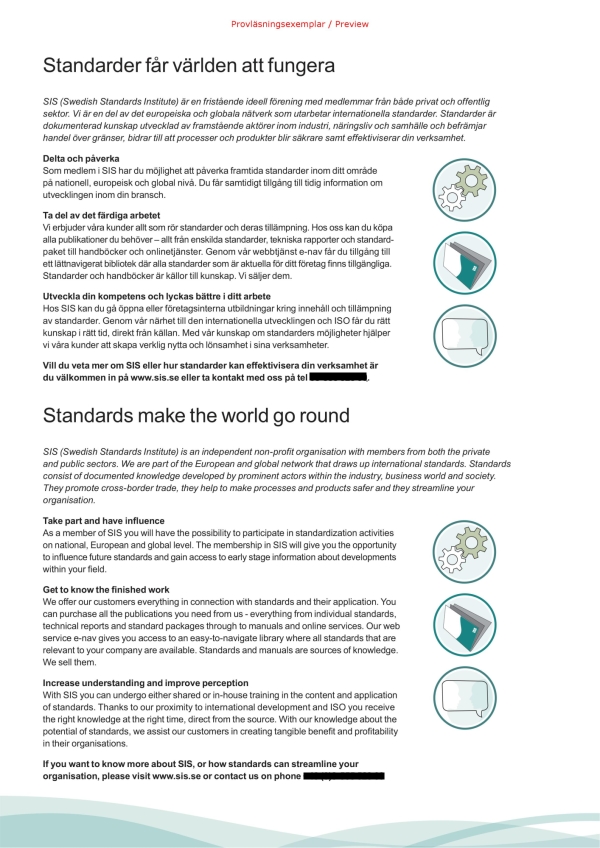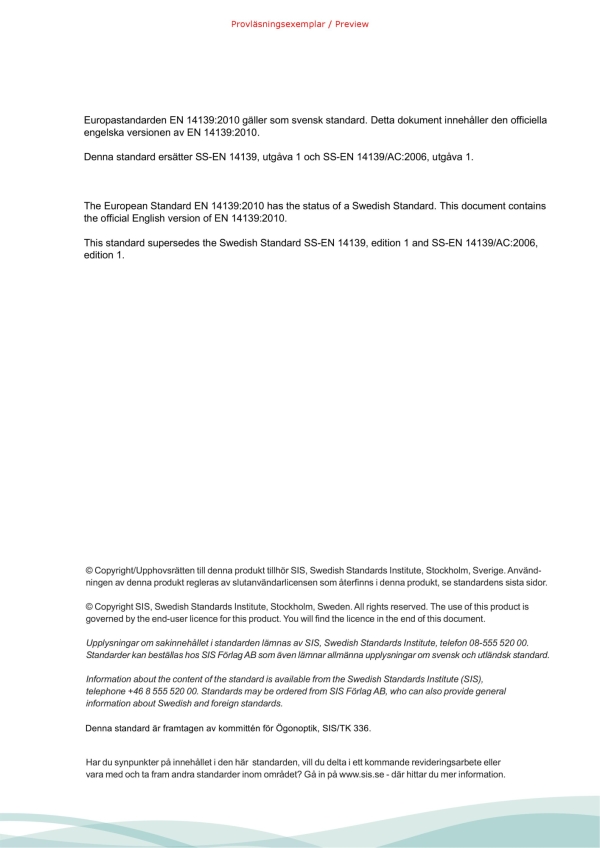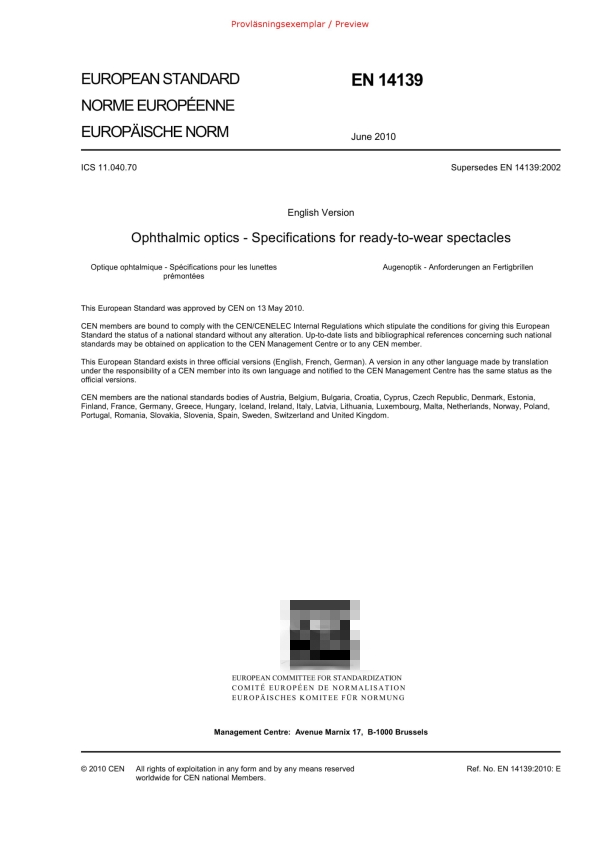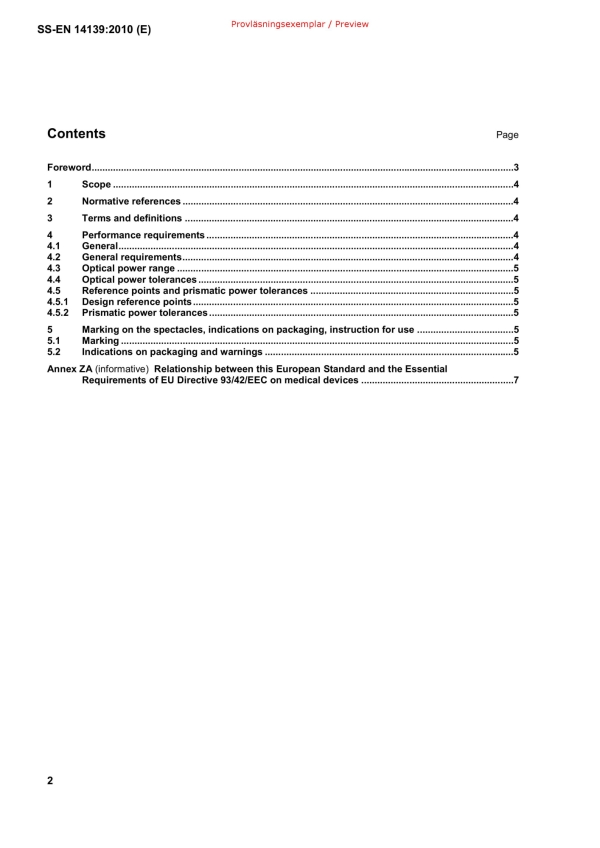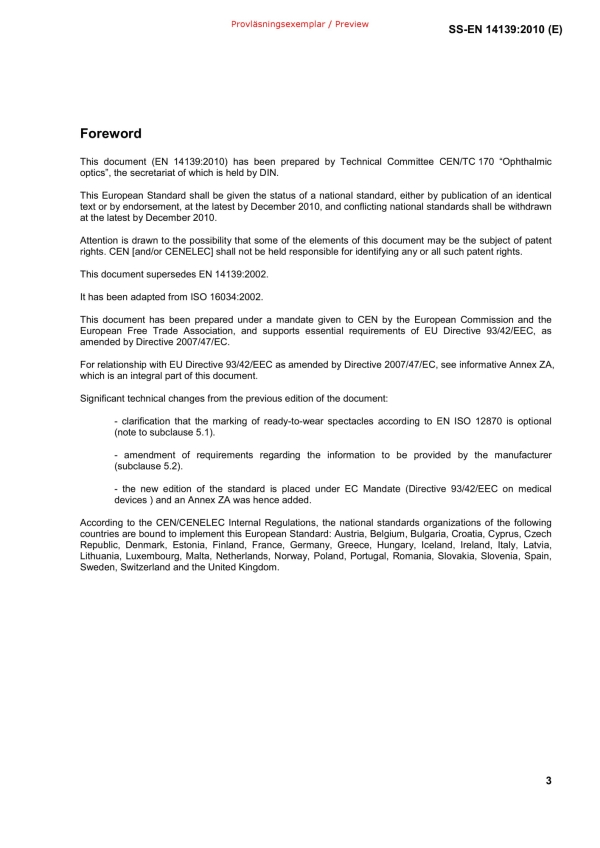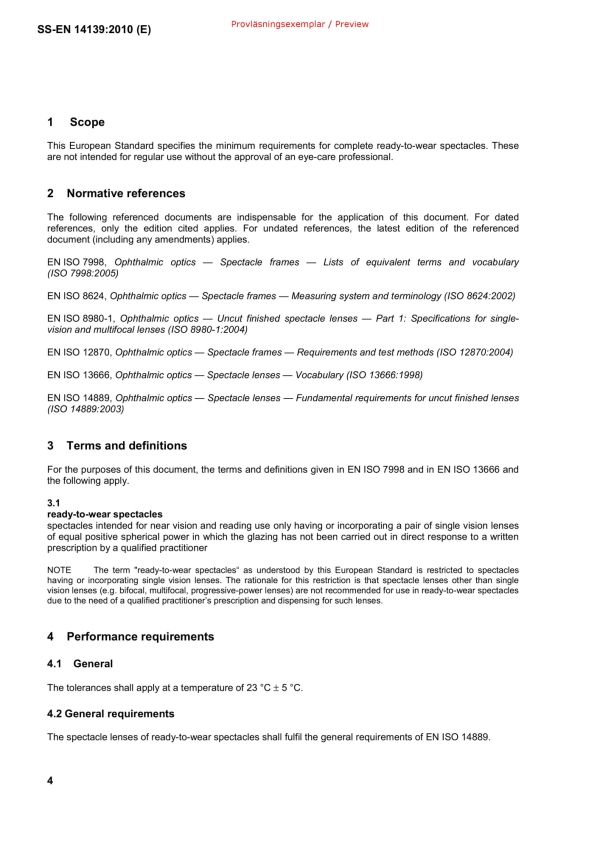 Sample for reference 参考图片: