Test or certification item 测试或认证名称:
DOMESTIC OVEN GLOVES – CE MARK – PPE
微波炉手套个人防护CE认证
Test or certification info 测试和认证相关内容:
BS 6526
ISO 12127-1
at a temperature of 250°C
EN 407
支持水洗后仍具有比较好的隔热能力
Previously, such gloves would have been tested only in the new state, but under PPE rules, the protection level has to be maintained throughout its useful life. This means that if the glove is washable, then the number of washes it can withstand has to be known and stated in the literature accompanying the product. This adds a responsibility to the manufacturer to be able to demonstrate that after a specified number of washes, all properties including the Contact Heat requirement are maintained.
Norm refer 涉及法规:
微波炉手套将于2018年4月21日起正式纳入个人防护用品CE指令
Effective April 21, 2018, domestic oven gloves and mitts will be classified as Personal Protective Equipment (PPE) and regulated under the new PPE regulation 425/2016/EU. This regulation will repeal and replace Directive 89/686/EEC.
Basic physical requirements for meeting the CE Mark standards for protection against Contact Heat:
BS 6526
Clauses 4.2 Materials & 4.4 Dimensions /
Determination of pH (skin irritation)
REACh, (specifically Azo Dyes)
Contact Heat @ 250°C (ISO 12127-1)
As new and
After multiple washes (ISO 6330)
Refer products
涉及产品:
隔热手套
Lead time
周期:
常规服务 regular service 35 工作日 working days ( URGENT service, to be confirm, 加急服务待定 )
Sample size
送样规格:
12pcs finished products 十二个成品
Sample for reference 参考图片: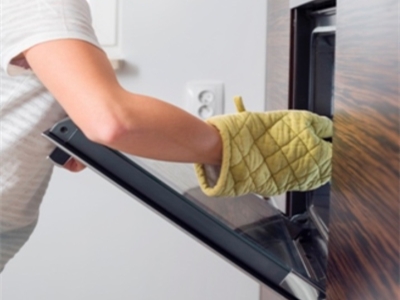 Sample report 样本报告: